Fall Into This Season's Hair Trends
Fall is finally here, and that means new popular hair trends. Whether it be the cut or the color, stylists have spoken and have come up with the most popular cuts and colors of the Fall. Be quick though, because before you know it the Fall will be over and you will have to search for the newest Winter hair trends. UGH! The most popular cut of the Fall is the versatile Fringe, and the most popular colors of the fall are Cold Brew, Marigold, and Rose Quartz. We're here today to give you the scoop about these colors and everything you need to know before getting a Fringe cut, so if you're thinking of it, keep reading!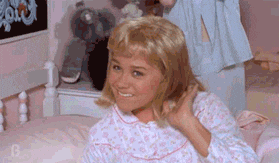 So it would any make sense to talk about the Fringe first because it is never a good idea to color your hair before you cut it, especially if you're getting a Cold Brew balayage! Now, why is the Fringe so versatile you may ask? This is because there are many different aspects of a Fringe that make it the perfect style for anyone whatever their face shape or style is. These aspects include the form, the length, the color, and the direction. Each one of these aspects is very important when it comes to "formulating" the perfect Fringe for your face shape and style. The two most important aspects of the Fringe are the length and form because these two aspects can change the entire look. A long Fringe can shorten the face, while a short Fringe will lengthen your face. And finally the age old question, should you cut your own Fringe? NO! Regardless of how confident you feel, this is one of the hardest styles for most hairdressers to master so unless you've had years of practice, chances are you should leave it to the professionals.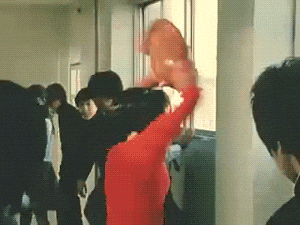 Types of Fringes:
Micro-Fringe- A Micro-Fringe can usually be categorized as one with very short bangs that barely cover the forehead. It usually works very well on very short pixie cuts. This type of cut leaves your forehead almost completely uncovered and will accentuate the shape of your face.
Baby Bangs- Feature bangs with a little more length than that of a Micro-Fringe, can be compared to children's bangs. These type of bangs can add dimension to any look as it widens the face.
Curtain Fringe- Also known as an "A-Style Fringe" this type of Fringe opens from the center and drapes down to the sides. They look just like curtains and have become one of the most popular Fringes of the year.
Lateral and Asymmetric- Lateral Fringes are cut symmetrically, and one side is worn combed to the side. Asymmetric Fringes are cut at different lengths. Both of these Fringes help to widen the face.
Taking Your Face Shape Into Consideration
Since the Fringe is so versatile, the look can be applied to almost anyone, meaning that pretty much everyone can pull off a Fringe. The only thing is that the cut should be altered to fit the individual face shape of the person receiving the cut. There are many things a Fringe can do:
-It can correct the shape of your face and make your features a lot more balanced
-Individuals who receive a fringe often appear much younger and like they have great style. Fringes can often distract from wrinkles, imperfections, and scars.
-It gives you a whole new look without a drastic cut.
-It can help make your forehead and nose appear smaller.
Fringes can also look great on people with curly hair! But when scheduling an appointment to try to get a styling that loves curly hair so they can better understand the curl pattern. Usually, with curly hair, stylists will wet the hair before cutting it and waiting for it to dry and for the curls to shrink to trim it to the perfect length. Some people with super curly hair are afraid that their short curls will take over their face, if this is the case we recommend trying out a smoothing treatment, learn about our professional treatments here.
Individuals with thin and fine hair may not be the best fit for a Fringe haircut, especially if your hair is oily. Those stray hairs laying on your forehead and getting oily quicker is not really a good look. If you do decide you want to try it though tell your stylist that you want a thicker Fringe and try to beef up your hair routine with a hair thickener like ours here.
If you have a round face and curved features like round eyes and plump lips then we recommend a straight or broken line Fringe as that would help extend the length of your face. You can also try to keep your hair a little longer at the edges as that would also help to elongate your face.
If you have a very angular face you should look for an asymmetric Fringe. If you have a large nose, opt for a voluminous Fringe as it will help balance out your look. 
Oval shaped faces should look for a longer and heavier Fringe that is super blunt and full of volume. This will help to balance out your look and make it look less long and thin.
On a heart-shaped face, you should look for a Fringe that is super textured and choppy. You can even go as far as a heavier and fuller Fringe. Fringes work very well on someone with a heart-shaped face.
Individuals with square-shaped faces should look for a soft and layered sweeping Fringe to help complement your angular face without taking away from your beautiful bone structure.
After getting a Fringe it is very important to keep up with the upkeep. Especially if you got a straight and strong fringe and these will typically look messy if not maintained. If you plan on letting the Fringe grow out, opt for more of a soft fringe that will grow into a nice shape. It is usually best to get a trim every three weeks to a month. A lot of salons offer free Fringe trims in between cuts to keep the style looking its best.
Now switching gears into the colors of the Fall! As we said earlier, Cold Brew, Marigold, and Rose Quartz hair are currently what's in style. 
Cold Brew Hair- is usually a deep brunette with chocolate red and golden hues. The color can be altered to fit almost any style and interest as it is reminiscent to a cup of coffee. Think about it this way, everyone likes their coffee differently, so why not their Cold Brew Hair!
Marigold Hair- This is a color reminiscent of a lot of peoples favorite Fall flower, the marigold. The look is usually a mix of golden and copper hues to create the beautiful yellow/gold marigold color! Keep in mind though, marigolds can be many colors besides just yellow gold, so have fun with it.
Rose Quartz Hair- This type of color is a dusty rose color with silver undertones. It is the perfect muted look for someone who is interested in dying their hair pink but is scared of the commitment of bright pinks. This color typically grows out beautifully if you have lighter hair.
Regardless what the Fall Trends are, we are not telling you that this is something that you must do, we are just telling you what we found to be the trends of the season. Ultimately, you have the power to do whatever you want to your hair! So get out there and rock your look every day, you deserve to feel beautiful.